Daniel Andrews has backtracked on introducing major changes to vaccine mandates, admitting the new rule would be "impractical".
Daniel Andrews has backtracked on suggestions Covid-19 booster shots would eventually be mandated for all Victorians.
Despite initially pushing for a third-jab mandate and threatening travellers would need a booster to move about the state, the Premier now concedes the measure might be impractical.
It follows Prime Minister Scott Morrison's announcement Australia would open its borders to international travellers who had received two doses of a Covid vaccine.
Addressing the issue on Wednesday, Mr Andrews said it would become difficult if a two-dosed international traveller could enter a Victorian pub, but a local with the same vaccination status could not.
"There comes a point where things become impractical and you've got so many systems operating at once that it doesn't really work," Mr Andrews told reporters.
"Some things are workable and some things aren't, it gets hard to justify."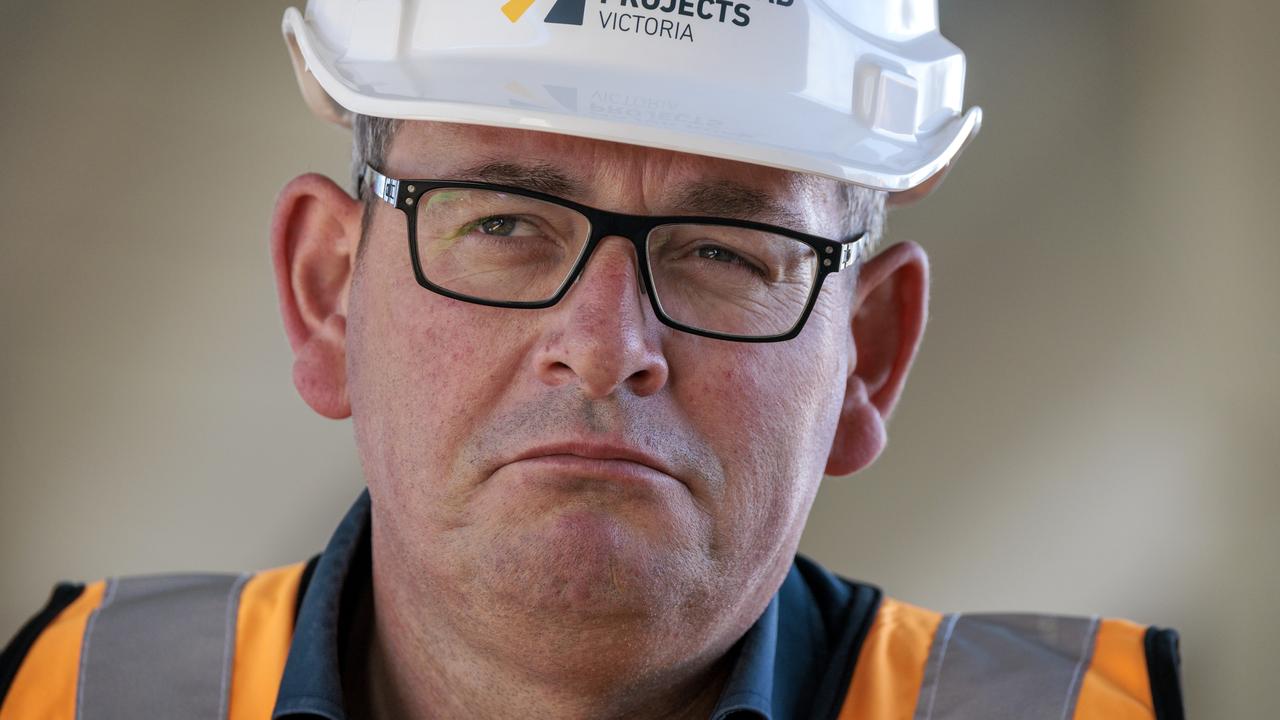 Premier Daniel Andrews has backtracked on the general third dose rule. Picture: NCA NewsWire / David Geraghty
The issue escalated further on Wednesday after a government website blunder falsely enforced a rule that would ban thousands of parents from schools if they were not triple-dosed.
Mr Andrews made the admission hours after a government website stated any parents or visitors to public schools in Victoria must have had three Covid vaccine jabs.
"On that issue, I understand that there is an incorrect line on a Department of Education training website and I will get the education Minister to clarify," he said.
"I apologise for any confusion, there is a line on the website that isn't right that was drawn to our attention."
"There's a line on the website that is ambiguous, it's wrong, should I say and we'll clear that up as soon as we can."

Thousands of parents will be banned from entering and attending events at their children's schools across Victoria after a new vaccine mandate comes into effect. Picture: AAP/Image Sarah Marshall
Under the original information, thousands of parents would be banned from entering and attending events at their children's schools across Victoria.
The mandate stated that all parents, volunteers and visitors at state schools would have to be triple-vaccinated by March 15 if they wanted to enter school grounds.
This meant parents who did not have the booster would not be allowed to attend events such as concerts, award nights and school fetes with their children.
However, teaching and support staff have been advised they must have their booster shot by March 15 in order to keep their jobs.
The March 15 mandate would have only affected state schools while private schools are being encouraged to adopt similar measures.
Only 51.6 per cent of Victorian adults have received their third vaccination, meaning half of all parents across the state could have been banned from campus grounds.
---